We Believe in Together
Transforming population health through effective partnerships and innovation. We build evidence-based programs, provide fiscal support, and develop custom solutions to help you serve your community.
Let's Get to Work. I Want to...
Partner on
Research
Partner on a
Health Initiative
Strengthen an
Organization
Fund an
Initiative
Update on the U.S. Government Shutdown
During the federal government shutdown, Heluna Health and the programs and projects we administer will continue to provide services as usual and without modification until further notice. We are working closely with our local and state partners to help ensure the continuity of services to all participants and staff. Our team is available during regularly scheduled office hours to address any questions or concerns.

PHFE is Now Heluna Health
Our new name signifies 'total population health or community health,' and we aim to build on our reputation as a national leader in providing program and support services to optimize population health. Let's innovate to achieve positive health outcomes—together.
We Believe Support = Power

Our aim is to empower health researchers and organizations across sectors to become the best at what they do—improving the health and well-being of their communities.
We Believe Strong Partnerships Build Strong Communities
Over the past 50 years, we have built a strong community of partners who work on the front lines to help more people live healthy and productive lives.
Our Impact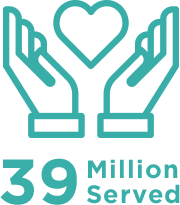 Touching Millions
Heluna Health touches over 39 million individuals through our partnerships, addressing the full spectrum of population health needs.
Largest Nonprofit WIC Program in U.S.
Approximately one in five WIC (Women, Infants, and Children) program participants in the state of California is served by Heluna Health's largest program—PHFE WIC. Our program is the largest nonprofit network of WIC centers in the nation.
Comprehensive Population Health
Heluna Health's services span numerous sectors within population health and are flexibly designed to help you address core challenges.
n= Scope of grants and contracts administered among a sample of 212 projects (2016, by %).
Join Our Team

Help us invent new possibilities in the field of population health.
See our current job openings and learn more about life at Heluna Health.