As part of the 2018 APHA Annual Meeting, Heluna Health will be hosting a networking reception and panel discussion to explore innovative partnership models to achieve scalable change in population health. Please join us!
Learn more and register here >
Watch the event online via Facebook Live >
This panel will empower attendees with new perspectives on building effective, evidence-based partnerships to improve health outcomes in the communities that we serve.
Moderator: Blayne Cutler, MD, PhD, President and CEO, Heluna Health (formerly Public Health Foundation Enterprises/PHFE)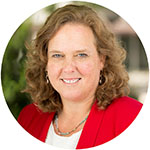 Confirmed panelists: Somava (Soma) Stout, MD, MS, Vice President, Institute for Healthcare Improvement (IHI); Executive Lead, 100 Million Healthier Lives; Faculty, Harvard Medical School Center for Primary Care
Patrick McGovern, Vice President, Government Affairs, Gilead Sciences, Inc.
Vivian Vasallo, Partnerships and Innovation Director, Fannie Mae
Jake Segal, Vice President, Advisory Services, Social Finance
Please email nkluge@helunahealth.org with any questions.